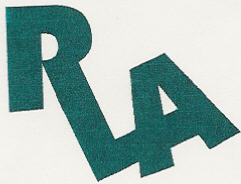 INTERIOR DESIGN
1968 TO 1970 Rick attended Humber College where he graduated with a diploma in Interior Design. It is important to note that this is not Interior Decorating. Rick loved to stand at a drafting table and draft for hours on end. One project in particular that I remember was an open staircase it took him over 25 hours straight working on this and to me it was a series of lines, hundreds of lines so precise and exact.
Rick enjoyed his time at the drafting board and struggled with new ways of drawing lines. I remember getting up one morning and he said Honey, can you draw a couple of lines for me I have them all laid out. When I looked at the page it was nothing but a mass of dots all over the place. How could anyone even know where to begin. Rick had been up for several hours during the night which is a common practice when he has an idea in his head, he had managed to put all the points to paper but did not have the strength and manipulation in his hands to join the dots. For someone like myself who is very challenged when it comes to drawing anything this was a difficult chore for me to try to connect the right dots and come out with an actual drawing that looked like something. Well I did it and on more than one occasion.
It is a good thing that our daughter is more gifted than her mother in that area. Danalyn completed a three year Architectural Technology course at Mohawk College. She was one to follow in her Dad´s footsteps.
Although Rick cannot hold a pencil steady in his hands today that does not stop him from putting it in his mouth and putting dots on a page for either Danalyn or I to join together.